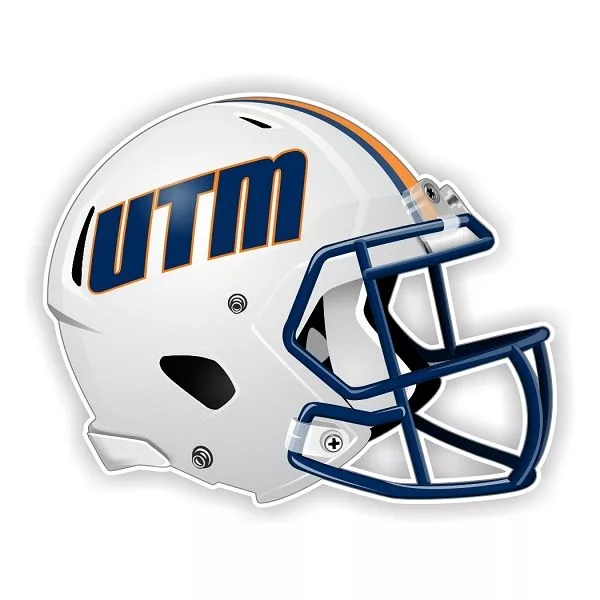 The UT Martin football program hits the road for its fourth game of the season and final non-conference test with a matchup against North Alabama Saturday night at 6:00.
The Skyhawks (2-1) hit the road after an impressive homestand in which the squad picked up two victories over Missouri State and Houston Christian while averaging 52.0 points per game. After rushing for over 400 yards against the Bears, UT Martin continued to turn the screws on its opponents by racking up 707 yards of total offense while scoring nine touchdowns in a 66-7 blowout victory. Along with the team's potent offensive attack, the Skyhawks also forced four turnovers against HCU with three interceptions and a fumble recovery.
UT Martin enters the matchup ranked amongst the nation's leaders in several categories. The Skyhawks currently rank second nationally in total offense (493.0 ypg) and third in rushing offense (269.0 ypg) while also sitting 11th with 71 first downs and 12th in scoring offense (37.0 ppg). On the defensive side of the ball, the Skyhawks rank 15th nationally with four interceptions while sitting 18th in turnovers game (six).
Quarterback Kinkead Dent posted a breakout performance in the win over HCU, completing 20-of-27 attempts for 347 yards and five touchdowns. Along with his five passing touchdowns, he also added a nine-yard rushing score to give him six total touchdowns – a mark not reached by a Skyhawk quarterback against a FCS opponent since 2012. As a whole, the Skyhawks threw six passing touchdowns in the game to six different receivers for the first time in program history.
North Alabama (2-2) has alternated wins and losses over the first four weeks of the season, including a 20-7 win at Tennessee Tech last weekend. UNA's defense shutout the Golden Eagle offense for the whole game – with TTU's lone score coming on a pick six – while forcing five turnovers in the win.
In a long series which dates back to 1949, UT Martin and North Alabama meet on the gridiron for the first time since 1990 this weekend. After squaring off 32 times dating back to the two teams time in the Division II ranks, UNA holds a 19-12-1 advantage in the series. UT Martin's last win in Florence came by a 38-14 decision back in 1988.
Davis Gregory and Julius McNair call the action beginning at 5:30 on WCMT.