Our Thunderbolt Radio Family

Paul Freeman Tinkle
(Doctor of Radio-ology!)
Paul Tinkle jumped into broadcasting when he was nine years old….talking on his grandfather's CB radio. When he was 15 he was hired to be the janitor of WCMT in Martin, Tennessee. Now he's the President of Thunderbolt Broadcasting, the company that owns WCMT and several other radio stations.
Paul has a Bachelors degree in English and Communications from the University of Tennessee at Martin and has also headed up stations in Union City, Trenton and Milan. In addition to the Thunderbolt stations Paul has worked at radio stations in Mayfield and Paducah, Kentucky and McKenzie and in Union City, Tennessee.
He is a recipient of the Tennessee Association of Broadcaster's "Distinguished Service Award" and was the fifth person named as "Weakley Countian of the Year." Thunderbolt's radio stations have received the coveted National Association of Broadcasting's "Crystal" award for outstanding community service while being a ten-time finalist for the honor and has also been a Marconi finalist.
Paul has served as chairman of the Tennessee Association of Broadcasters and president of the Tennessee Associated Press Broadcasters Association. He is a founding member of the Tennessee Radio Hall of Fame and has served as a National Association of Broadcaster's (NAB) Radio Board of Directors representing Arkansas and Tennessee.
As president of Thunderbolt he oversees KYTN FM 104.9 and WQAK FM 105.7 in Union City and WCMT AM 1410, Martin, WCMT FM 101.3, South Fulton, and WCDZ FM 95.1 in Dresden. Thunderbolt also operates stations on 92.7 in Greenfield, 96.1 in Dresden, 99.7 in South Fulton/Fulton, 100.5 in Martin, 102.9 in Dresden, 103.3 and 107.9 in Union City.
In 2019, Paul was inducted into the Tennessee Association of Broadcaster's Journalism Hall of Fame for his lifetime work in local news and sports. Paul was also inducted into the first class of the Weakley County Sports Hall of Fame in 2022 for his almost 50 years of broadcasting high school games. In 2022 Paul was also inducted into the Tennessee Radio Hall of Fame.
Paul is a Christian and is an occasional speaker in local churches. He serves as the "Voice of Weakley County sports" broadcasting high school football and basketball games. He has been "calling" high school sports since 1975 including a number of championships in Kentucky and Tennessee. He is also an author of "The Ready Book" A Comprehensive Guide to Organizing your Life. He is married to Diane DeSario of Ohio and they have two sons John Watts and Jordan Tinkle. At almost 70 Paul remains on the air weekdays 6am til 9am on the popular local wake up show WCMT's "Good Times in the Morning" where he holds a town hall meeting every morning with interviews from those who wants to join in on the "good times!"
---

Cindy Prince, RMP, Martin Traffic and Operations
Cindy Prince began working at Thunderbolt Broadcasting in September of 1979. When she started, she maintained all the on air commercials and announcements that aired for WCMT-AM and WCMT-FM while using an old IBM typewriter! Today she does that plus much more including managing the day to day business operations for Thunderbolt Broadcasting and serves as a community liasion.
Cindy has been married to her husband Sammy since 1982 and they have two children Tessa and Cody. They are members of First Baptist Church in martin. In her spare time, Cindy enjoys reading and watching Cardinal baseball and Tennessee football.
---

Davita Stephenson, CRMC, RMP, Union City Traffic and Operations
Davita Stephenson has lived in the Union City area since 1975 when her parents bought the former Hick's Market and renamed it to Skaggs Market. She is a graduate of Union City High School, is married to Robert Stephenson and two children, Brandon and Breanna.
Davita has been with Thunderbolt Broadcasting since 2007, beginning in sales before moving into the position of office and traffic manager, meaning she see over the day to day responsibilities of insuring all commercials and other announcements are aired properly. She also gives tours of the radio station, works with customer on their marketing and is involved in a number of community projects. Davita has obtained "Radio Marketing Professional" and "Certified Radio Marketing Consultant" certification with the Radio Advertising Bureau.
---

Terry Hailey, Programming and On-Air Advisor
Terry Hailey was born in Memphis, raised in Troy, and graduated Obion Central High School and UT Martin. He became "hooked on radio" at age 13 and loved music. Hailey also played in a rock band while in high school.
His first radio job was in 1967 in Dyersburg. He later came to Union City to be the nighttime disc jockey on WENK in 1968. Hailey worked his way up the ladder, serving as the Company President for 42 years and DJ for 50. He also spent three years teaching high school English at Obion Central and 35 years as a speech instructor for UT Martin.
In addition to Thunderbolt Radio and Digital, Hailey continues to serve as Mayor of Union City and serves as church organist at First United Methodist Church in Union City. He serves on several boards, including Discovery Park of America, the Union City Planning Commission and the Obion County Industrial Development Corporation. He is a JCI Senator and a lifetime member of the Tennessee Jaycees. Hailey states, "I was privileged to serve as President of the Union City Jaycees, the Union City Rotary Club. I am also a past President of the Tennessee Association of Broadcasters."
Terry Hailey enjoys fishing, visiting his children and spending time at home. He has a vinyl record collection of more than 20,000 units! He and his wife Mitzi have three sons. Chad and wife Christy live in Nashville; Travis and husband Lonnie also live in Nashville. His son Bret along with wife Chelsea and grandson Sawyer live in Chattanooga.
Hailey says, "Obviously, I love music… and that's what I'll be doing here at Mix 101.3 and Star 95.1.".
On August 7, 2019, Terry Hailey was awarded the Tennessee Association of Broadcasters "Distinguished Service Award" — the highest honor awarded once per year to a single broadcaster for "outstanding service and contribution to their community."
---

Charles Choate, RMP, Union City News Director
Charles Choate was employed as News Director for the KYTN and WQAK for Thunderbolt Radio in Union City in 2006. Prior to that, he was the sports and feature stories writer for the Hickman Courier, a weekly publication in Hickman, Kentucky. During his career with Thunderbolt Broadcasting, Charles has received 30 FIRST Place awards from the Tennessee Associated Press, for "Best Radio Newscaster," "Best Investigative Reporting" and "Best Long Newscast."
Charles is a former long-time Hickman, Kentucky City commissioner and was named Chamber of Commerce "Citizen of the Year." He is very community active, serving for over 30 years as a Summer League baseball coach and baseball coach at Fulton County High School and Chairman of the Hickman Pecan Festival. He and his wife April have two children, daughter Kara and son Ryne.
---

Steve James, Martin News Director
Growing up in West Tennessee, the only thing Steve James wanted to do was work in radio. In 1980, while he was in high school, Steve got his first job at his hometown radio station, and it's the only job he's had since. Before being named News Director for Thunderbolt Radio, Steve was a morning radio personality for 20 + years, was a Farm Director for a regional ag network and voiced nationally-aired informercials. In his spare time, Steve binge watches comedies and documentaries and refinishes drums. Steve has won several first place awards for "Best Radio Newscast" & "Best Breaking News." Steve loves the connection our radio stations have with the Kenn-Tenn community and feels that having a strong connection is a vital part of the success of Thunderbolt Broadcasting. You can follow Steve on Twitter @SteveJamesRadio.
---

Robert Leyhue
Community Affairs Manager & On Air Talent
Robert is on air from 8pm to midnight Monday thru Friday on Mix 101.3 – WCMT, as well as weekdays from 10 to 3 on Star 95.1. KYTN Swap Shop at 12:15 Monday thru Friday.
Robert heads up many of the Thunderbolt Radio community projects. Additionally, Robert handles matters relating to the Pet Patrol heard on the Thunderbolt Radio family of stations.
---

Kevin Bartholomew
Thunderbolt Radio Production Manager
Kevin is a Union City native and graduate of Union City High School class of '99. After spending 3 years in the radio industry from 1996 to 1999, Kevin attended Middle Tennessee State University in Murfressboro Tennessee where he studied Broadcast Communications. He worked in retail management for 8 years and banking for 7 before returning to his roots in Union City and joining the Thunderbolt Radio family. He returned to college graduating with a BA in Communications with a focus in Broadcast Performance and Minor in Theatre from UTM December 2019.
Kevin is a long husband and father of 2 children.
Station president Paul Tinkle says "Kevin is one of the most polite men I have ever met, always winning to learn more and looks for creative opportunities to help businesses generate traffic through his production skills."
You can hear Kevin each day on Mix 101.3, weekdays from noon to 3pm.
---

Brian Thomas, CRMP, CDMC
Digital Director / Engineer / On Air Talent
Brian Thomas has been in broadcasting since he was 17 years old. Brian was first hired as a sports reporter in 1999 at TV station WDYR in Dyersburg, Tennessee by one of the area's well-known sports directors, Larry McIntosh. Brian spent two years at WBBJ TV in Jackson, Tennessee, working as the chief commercial producer.
In 2006, Brian changed gears into radio, first in marketing and later as a morning co-host (alongside Steve James) and disc jockey in Dyersburg, Tennessee at WASL, WTRO and WTNV and was host of the very popular "Homegrown Rock Show." He occasionally filled in on the "Party Line" radio program in the footsteps of long-time hosts Al Wood, Steve Guttery and Tom Hunt (Hunt, who also was Best Man at Brian's wedding in 2013 and who he remains good friends with to this day).
A certified SKYWARN storm spotter, Brian holds a General Class FCC Amateur Radio License and has performed many on-air training sessions in the community regarding public safety and emergency preparedness. Thomas makes his home in Dresden with his wife Candice and his four children.
Brian is an accomplished voice talent and has recorded imaging and commercials for radio stations across the country. He joined Thunderbolt Radio in August 2013 as the Digital Operations Manager. Brian remains a loyal Thunderbolt on-air personality for Star 95.1 WCDZ Monday through Friday from 3pm-10pm. In August of 2019, Brian accepted the position of Chief Broadcast Engineer for the Communications Department at the University of Tennessee at Martin, while maintaining the position of Digital Director at Thunderbolt Radio and Digital.
---

Gary Capers, CDMC, CRMP
Marketing Professional
Gary Capers was born in Adena, Ohio and lived there until he enrolled in college at West Virginia University. After two years at WVU, Gary transferred to UT Martin and finished his undergraduate degree. He married Rosemary Jorge of Gleason, Tennessee, a week following his graduation. Gary and Rosemary moved to Memphis, where he taught and coached for ten years. While living in Memphis, Gary earned his Master's degree at Memphis State University. He and Rosemary later moved to Martin, where he took a job as the head football coach at Westview High School. Gary's family includes two married daughters, Caryn Hanna (who now lives in Franklin, TN) and Jennifer Bristow (who now lives in Nashville). Gary and Rosemary have two grandsons, Ryan and Owen.
After leaving Westview High School, Gary began his broadcasting career as an on-air announcer for area high school football games when Paul Tinkle hired him to be his color announcer. Gary has provided color on basketball games too. Since 2002, Gary has been a broadcast marketing professional for the Thunderbolt Broadcasting sales team. He has obtained his Certified Radio Marketing Consultant certification.
When not working in the sales department Gary enjoys playing golf, talking "old school football" and spending time with his grandsons.
---

Leatha McCroskey, CRMC, CRSM
Director of Business Development
Leatha McCroskey was born and raised in Martin, where she graduated from Westview High School and has a degree from The University of Tennessee at Knoxville.
Leatha joined the Thunderbolt family for the first time in August, 2012, as a marketing representative and was awarded "Salesperson of the Year" in 2013. She left Thunderbolt to work as a TV account rep in Jackson and learned much about the different types of media advertising and how to make it work together for amazing results. She rejoined Thunderbolt in February of 2018. Leatha loves writing creative advertising campaigns that get results for her customers, enjoys spending some time on the air as needed, but her very favorite part is just being out and about in Weakley, Henry and Obion Counties and Northwest Tennessee in general, making lasting friendships with people everywhere. Leatha loves being a part of the Thunderbolt sales team, and adores her home town and county.
Leatha has two children. Her son, Skylar and daughter Hannah. Leatha is incredibly proud of her children. They are the center of her universe.
---

Delinda Scarborough, RMP, CRMC, CDMC
Marketing Professional
Delinda joined Thunderbolt's sales team in 2018. She received her Associate's Degree in Business Administration from Dyersburg State Community College in 2002. Following her passion of dance & the arts, she opened Stepz Dance Studio in Union City. She was the owner/director for 10 years teaching her love of dance to children ages 3 years old to 63 years old. Having been a business owner, she understands budgeting and marketing for businesses. She is a Bungee Fitness Instructor at Xtreme Bungee in Martin and Xtreme Fitness in Union City.
She LOVES her job and LOVES helping businesses and organizations increase their business by using Thunderbolt Radio Stations and Digital marketing.
Delinda is on the Obion County Chamber Board of Directors, Masquerade Theatre's Board of Directors and a member of the Union City Kiwanis Club. She was named Obion County Chamber of Commerce 2022 Ambassador of the Year.
---

Jim Adcock, RMP
Marketing Professional
At 14 years old, Jim won a record at the radio station by answering a trivia question. When he picked it up, he was fascinated watching the DJ spin records and talk into the microphone. It was then that he knew what he wanted to do. In 1965, Jim traveled to Nashville, took the exam and got his license to operate broadcast equipment. He returned to the radio station and was hired by manager Ed Fritts at age 16. Jim has spent the past 55 years building relationships with his clients and helping them promote their business. His passion is helping others meet their needs and seeing local businesses prosper.
Jim has a BA and an MSE from Harding University in Searcy, Arkansas. He is a Colonel in the Tennessee Jaycees Volunteer Corps and has served as State Regional Vice President and several offices in the local organization, to include President. Jim is an active member at Bishop Street church of Christ. His family is the love of his life. He is married to the former Debi Nelson and they have two children. Kisah Stinnett, who is married to Paul, and Hannah Brewer, married to Jason, have two children.
---

Tom Alexander, RMP
Marketing Professional
Tom was born and raised in Paris/Henry County area. Tom has been in sales for over fifty years, traveling to all fifty states as a sales rep. He and his wife Judy Pickett Alexander love camping and they have seven children and twenty one grandchildren and four great grandchildren. Tom was elected to the McKenzie City Council where he enjoys serving the public.
---

Ria Lynn Doughten, RMP
Marketing Professional
Ria is one person who always carries a smile. Born in Obion County, Tennessee she attended Christian Academy in Hickman, Ky and later attended Mid-Continent University in Mayfield, Ky. Ria has been a stay at home mom while also being an entrepreneur in a number of projects before joining the Thunderbolt Radio in our Marketing Department in 2022 as a Radio Marketing Professional. Ria loves getting out into the community, meeting new people and helping businesses grow their business. She enjoys spending time with her two children Jada and Landon.
---

Dave Craig
On Air Talent, Country 104.9 KYTN / 105.7 The Quake
Dave has spent 20 years in and around radio and is considered a perfectionist in giving listeners on the Quake and KYTN a reason to listen every time they tune in.
---

Maggie Olmstead
On Air Talent, 105.7 The Quake, Country 104.9 KYTN, Mix 101.3
Thunderbolt Broadcasting's resident rock goddess, Maggie hails from middle Tennessee and studied Theatre at UT Martin. She's half mermaid and half dire wolf, and her favorite bands are Zeppelin, Soundgarden, and Muse. Maggie has starred in several Masquerade Theatre productions in Union City, and she is an avid runner.
Maggie is the host and producer of "Maggie in the Morning" on 105.7 The Quake weekdays from 6 to 9. She records many commercial ads each week for Thunderbolt Radio. Maggie is also on from 3 PMto 7 PM weekdays on Mix 101.3, and on Country 104.9 KYTN weeknights from 8 PM to midnight on Saturdays as well as Sundays.
---

Robin Francis
On Air Talent, 105.7 The Quake, Country 104.9 KYTN, Union City High School Sportscaster
Robin Francis joined the Thunderbolt Radio family in November of 2014. He is part of the Quake & KYTN as on-air staff He fills the highly rated nighttime slot of 6 PM until Midnight on the Quake and has the afternoon drive on KYTN from 3 PM to 8 PM . Robin also voices & produces commercial advertisements & on-air features for Thunderbolt Radio. Robin is one of the original Quake radio personalities who helped bring an active rock format to the Ken-Tenn area in 1997.
Robin has been in radio & TV since 1981. He is one of the most respected sports broadcasting personalities in the region. From studio work to play by play for local & regional sports broadcasts, he has called countless sporting events over the past 30+ years.
---

Steve Kelly
On Air Talent, Mix 101.3
Steve feels that he is truly blessed to have one of the best jobs…playing music for all of our great listeners on Mix 101-3. He loves helping you get your morning and workday underway! Being such a fan of music he still has a hard time believing that he gets paid to listen to music all day.
When not on the radio he loves spending time with his family that includes wife Connie and 2 sons, Matt and Brandon. They all have a great love for animals and share their home with a large collection of dogs and cats. Most of them were rescue animals who have given such joy as they give unconditional love. Steve also enjoys riding and collecting motorcycles with his brother and sports! Being an Ohio native, his favorite sports teams are The Cleveland Indians and The Cleveland Browns…and of course The Ohio State Buckeyes! Steve and his whole family loves the state of Tennessee with the incredible towns and people. He hopes you will join him every day as he plays your favorite music on Mix 101-3!
---

Katie Capua
On Air Talent, Office Assistant, Board Operator
Katie grew up in Martin, graduating from Westview in 2017. She received a Bachelor's degree in both Spanish and Broadcast Communications from UT Martin in 2021.
She began working for Thunderbolt Radio in March of 2022, filling the role of board operator as well as compiling the Ken-Tenn Sports Book.
Katie fills her free time with lots of reading, music listening, and cooking.
---

William Scarbrough, Board Operator
Williams is a student at Bethel University in McKenzie, Tennessee studying Art. At Thunderbolt, Williams is a control board operator for high school and college broadcasts.
---

Will Struble, Board Operator
William is a Junior at Westview High School in Martin. He is a control board operator for High School Sports.
---

Danny Suratt, Office Assistant
Danny has been with the radio station for many years, performing various functions around the office. He is always happy to talk with anyone who visits the radio station. Danny is also an avid Tennessee sports fan.
---

Russ Barker, Obion County Central High School Sportscaster
When not working behind the control desk at WLJT TV DT Russ has served as the play by play announcer for 104.9 KYTN FM sports. Russ has called tournament games both locally and on the TSSAA radio network. Russ is on the air calling Obion Centeral Football games with Danny Carr during football season. During basketball Justin Jones teams up with Russ on the hardwood. Russ also serves as play by play for UT Martin television sports broadcasts.
---

Danny Carr, Obion County Central High School Sportscaster
Danny Carr began doing play by play for KYTN in 1990. During that time since he has covered Obion County Central football and basketball every year including covering the Rebels in seven states and trips to the TSSAA State Tournament. He served as News and Sports Director at the KYTN station from 1991-1993. During this time he has served a police officer for the Union City Police Department. He now is a School Resource Officer in the Obion County school system with the Obion County Sheriff's Department. He and his wife, Karen, have two sons, Jacob and Colton. In his spare time, he is the drummer for the band AC-43.
---

Corey Sawyers, Weakley County High School Sportscaster
Corey Sawyers is the preaching minister at the Martin (TN) Church of Christ and an adjunct instructor for Bear Valley Bible Institute in Denver, Colorado. He grew up in Dresden. TN., and began preaching at age 15. He has served as a minister for churches in Tennessee and Colorado. Corey has been in full-time ministry since 1998. He and his wife, the former Melody Maness of Greenfield, married in 1996, and they have three sons: Garrett, Gordon, and Gannon. Corey holds a B.B.S. and an M.B.S. in Bible from Bear Valley.
In his free time, Corey enjoys hunting, fishing, cheering on the Vols, and watching the Andy Griffith Show. He likes smoking meat and eating banana pudding
Corey did play-by-play for Dresden High School football games in 1994. For eight years, he was on the Dresden High School "Chain Gang." He was the Public Address Announcer for Greenfield High School Basketball games and the Football P.A. fill-in for ten years. Corey looks forward to 2022's High School Football Season and the opportunity to provide color commentary alongside Paul Tinkle.
---

Justin Jones, Obion County Central High School Sportscaster
Justin Jones has complimented Russ Barker and Danny Carr (also known as J.J. and the Franchise) on "color" for a number of Obion Central Rebel football and basketball brackets and has provide both color and play by play when Barker has been away from the microphone. Jones has been a member of the Thunderbolt Broadcasting family since 2011.
---

Steven Weaks, Union City High School Sportscaster
Steven Weaks joins Robin Francis as his broadcast partner for Union City High School football and basketball. This will be his first year working for Thunderbolt Broadcasting.
Steven was born and raised in Union City and is a graduate of the Obion County Central High School Class of 2007. During his high school football career, he received the award of All Region Offensive Lineman under Coach Darren Bowling.
For the past 13 years, he's worked in Parks and Recreation in both Union City and Martin. He is an avid sports fan and lifelong fan of the St. Louis Cardinals, Tennessee Titans and Tennessee Volunteers.
---

Chris Brinkley, Voice of the UT Martin Skyhawks
Chris Brinkley began working at WCMT when he was a junior in high school. Now retired from Good Times In The Morning, Chris has served as co-host with Paul Tinkle for over 20 years and had worked at Thunderbolt Broadcasting for 25 years. Chris began calling high school basketball games on WCMT in 1991. Chris has been the voice of the UT Martin Skyhawks for 15 years and continues to serve in that position today.
---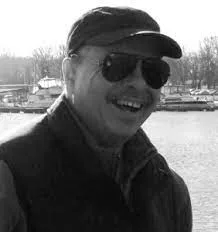 Brad Hosford, Engineer/Emeritus
Brad has been one of the Engineers for the Thunderbolt Broadcasting family for many years. He is one of the people responsible for keeping all of the transmitting equipment functioning properly.
___________________________________________________________________
Certification Acronyms
CRMC – Certified Radio Marketing Consultant
CRSM – Certified Radio Sales Manager
CDMC – Certified Digital Marketing Consultant
CRMP – Certified Radio Marketing Professional
RMP – Radio Marketing Professional